Welcome to our new Process Engineer, Aoife Cullen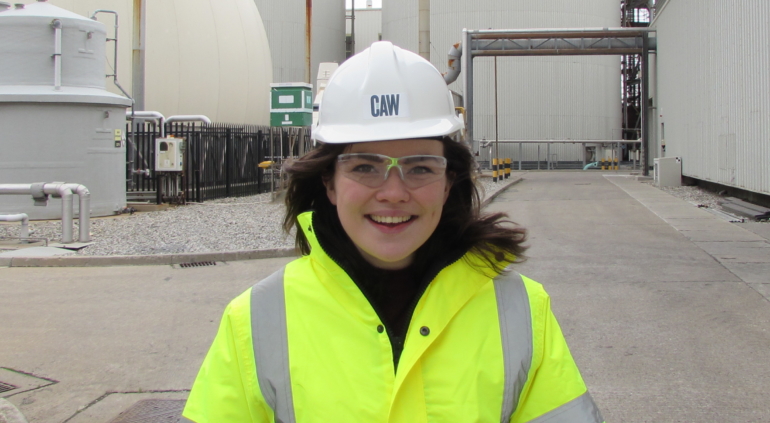 Celtic Anglian Water (CAW) are delighted to welcome our new Process Engineer, Aoife Cullen, to our Ringsend WwTW team. She joins us from the Development Team at Pannonia Bio in Hungary, Europe's largest single site bioethanol producer.
Aoife graduated from the University of Manchester with a Master's degree in Chemical Engineering (MEng). Originally from Portadown County Armagh, Aoife's interest in climate change and environmental issues grew throughout her University studies, driving her seek out a career contributing to positive change in this area. She is very excited about joining CAW and looks forward to continuing to learn about the utilities industry and tackle some of the tough engineering challenges we are faced with at our Ringsend site.
Aoife will be working on day to day optimisation of the treatment process, focusing initially on polyelectrolyte use and performance as well as energy and mass balances for Ringsend.