Ireland still needs female engineers. Here's why.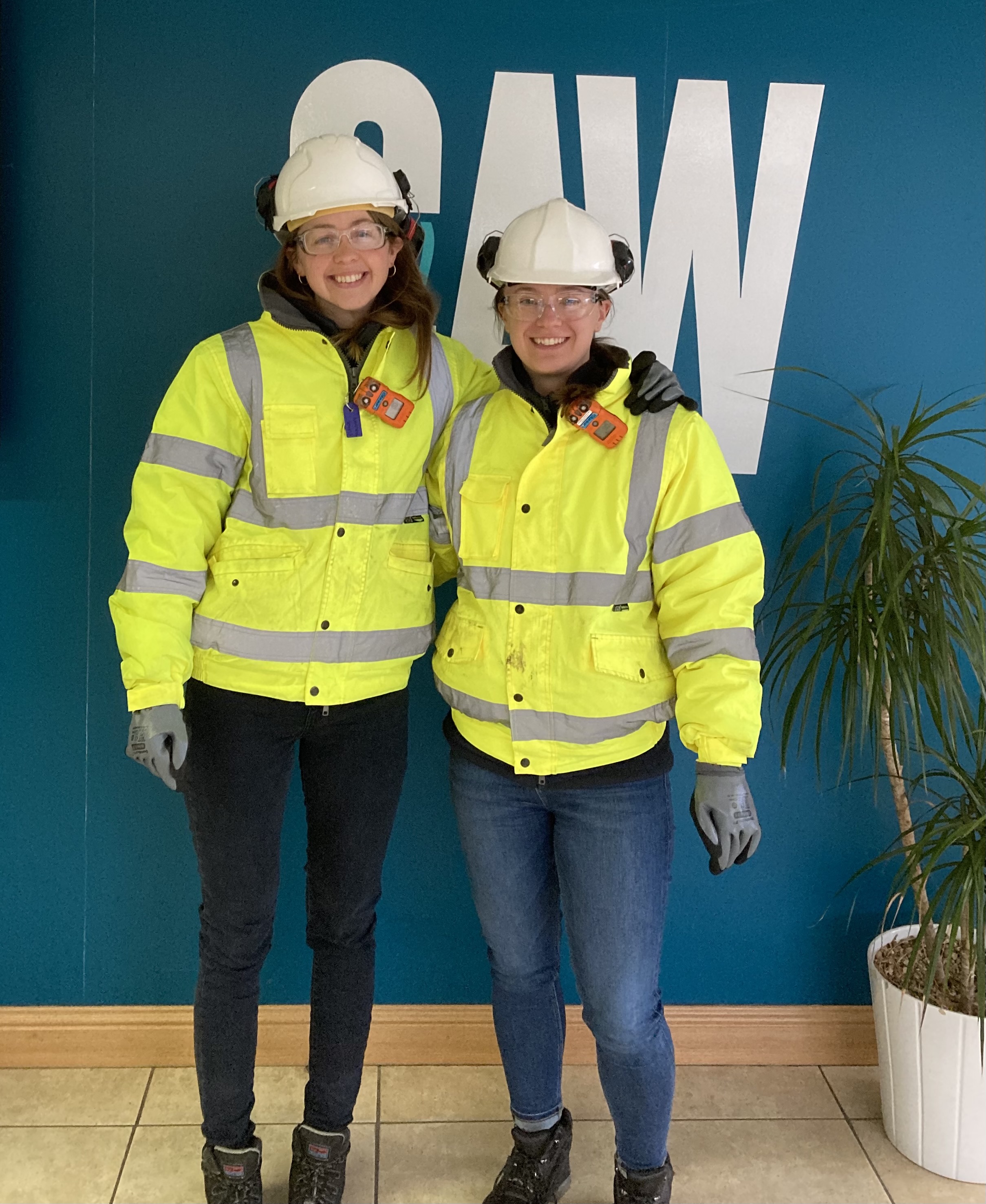 Ireland still needs female engineers. Here's why.
By Clare Duggan, Senior Project Manager, Celtic Anglian Water
Release date: 5th March 2022
Where are all the female Engineers in Ireland? From civil to building, manufacturing to mechanical, engineering is an industry that bridges a huge variety of disciplines and offers fantastic, lifelong career opportunities. Yet there's a skills deficit that needs filling. Urgently.
Ireland's supply of Engineers still falls critically short of what's required. For an explanation of how this has happened, you need look no further than the persistent thorn in Engineering's side: gender imbalance.
Women in STEM Ireland statistics reveal that only 13% of 2018 engineering graduates were women, and only 12% of engineering professionals were women in 2019, according to Engineers Ireland. This reveals a severe lack of representation across graduate and workforce level. That's a ratio far too heavily stacked in favour of XY chromosomes. The need to drive girls towards careers in Engineering needs to be stronger than ever.
It's not simply about redressing diversity imbalance for its own sake. Research on the business case for diversity – and its' link to productivity and profitability – continues to be strong, with a report by McKinsey revealing that gender diverse companies are 15 per cent more likely to outperform their counterparts financially.
Redressing Engineering's gender imbalance
There is good news. The green shoots of change are taking root and there are signs that the perceived barriers to success are being removed. And, if there was any doubt that female Engineers are as good as men, we need only point to the consistently outstanding accomplishments of the likes of Professor Aoife Gowen and Dr Niamh Shaw to illustrate the achievements that women in Engineering can, and continue to, make.
Likewise, we have some excellent Engineers here at CAW, including women, who are committed to helping change the industry for the better.
As an Environmental Engineering graduate, I believe careers advice at school should be mindful of the gender imbalance that remains. 'Equal opportunities' should begin at school level, when young people are making decisions that will affect their careers, such as subject choices. There are societal benefits to removing gender imbalance from all industries, but this shouldn't be the only, or primary, aim when assisting young people in making career defining choices. The main goal of such guidance should centre on helping teenagers select careers that suit their skillsets and will have the ability to engage them throughout their professional lives.
Clionadh Williams, HSEQ Officer, (who has an MSc in Quality), also suggests that reaching girls early is vital for changing perceptions:
"By showing girls the different prospects and importance of engineering, we can help build and develop the necessary skills needed for different job requirements in the future. There's a perception that an engineering role is a man's role – this is totally inaccurate, and we need to remove this perception".
At CAW and beyond, there are positive steps being taken. Right across Ireland the opportunities are there for Engineers to get their foothold in the industry. But we're a long way from where we need to be.
Changing minds, changing landscapes  
There's a clear need to battle the misconception that Engineering is a job for the boys. And the stereotype needs be challenged all the way from primary school to the workplace.
There's still work to be done to overhaul the image of Engineering. Engineering requires imaginative problem solving, creative thinking and clear communication – areas where girls can really excel. However, STEM (Science, Technology, Engineering and Maths) subjects have often been presented as purely factual in nature in the past – subjects which can be seen to be more appealing to boys.
Educational programmes – such as Engineers Ireland's STEPS – aim to inspire the engineers of tomorrow from an early age, with spectacular activities that young minds love.
Celebrating our profession
Peeling back the misconceptions and maximising the skillset of a diverse workforce could make a huge difference to Ireland's Engineering industry. Engineering Week Ireland, (5th – 11th March) gives us the perfect chance to highlight the exciting opportunities available in Engineering for women, (although we should also be making an effort to celebrate these all year round!)
If you have a positive story you'd like to share about female achievements in engineering, we'd love to hear about it. And if you have been inspired, take a look at our current career opportunities.